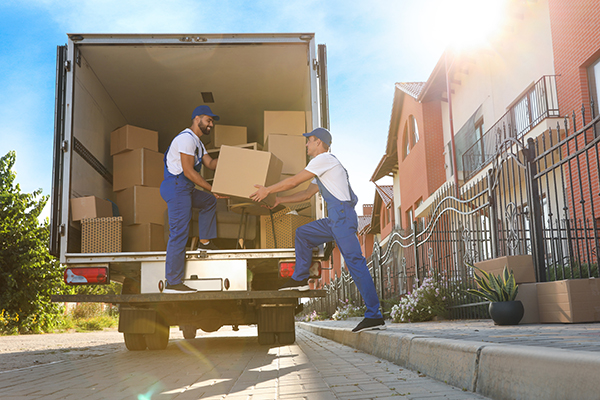 Regardless of the excitement that comes with moving, it can sometimes feel like an ordeal. For a stress-free experience, you might consider hiring an Ottawa moving company. But it is likely to have inhibitions in mind. Will everything be packed and shipped properly? What if a valuable piece breaks or gets stolen in transit? Are there any hidden fees?
No one likes last-minute surprises. So, make sure you get an in-house moving estimate. Here are the top reasons why you should not miss out on this step when preparing to move.
Be assured your belongings are in safe hands
When a mover comes for an in-home survey, they will assess all the belongings to be moved. This will give them an idea of the packing materials they would need, the number of people, tools to load and unload, and other factors that go into a successful move. They will make a list of all the items to be moved, including the specifications of each.
Additionally, you will have an idea of what type of Ottawa packing services you need to make the move successful. Hence, you can be assured that your belongings will be handled safely. This assurance often does not come with a visual inspection of your items.
Do not go over budget with an in-home survey
When a mover thoroughly inspects all the items to be moved and gives you a price estimate, you will likely never go over budget. This leaves you less stressed because you do not need to worry about last-minute surprises in the form of additional fees.
Avoid falling prey to scam moving companies
Today, the market is flooded by unscrupulous movers who will give you a price estimate without even visiting your home. Initially, the rates might seem budget-friendly, but you may end up paying more as they give you nasty surprises in the form of hidden fees. How can an Ottawa moving company determine your moving needs and give you a price estimate when they did not do an in-home survey?
Negotiate for a better deal
When you move, you'd want the prices to be within your budget. With an in-home inspection, you will get accurate price quotes from different moving companies. Hence, you would be in a better position to compare the quotes and negotiate to get a better deal that fits your budget.
It makes the move smooth and easy
When the moving company precisely knows what awaits on a moving day, the entire process becomes seamless. They will not face any unexpected surprises, and neither will you. The mover will thoroughly survey the items to be moved and your expectations, and accurately represent the labor, materials, time, and cost required to complete the job.
The Final Words
When it comes to getting a moving price quote, never base your decision on your verbal communication with the mover. Request the moving company for an in-home survey to have an accurate price estimate and a seamless moving experience. If the mover gives you a quote without even inspecting the items to be moved, it's often a red flag.