Local Ottawa Movers on What to Expect for Your Move
So, you've decided to hire professionals (good decision!) for your local or long distance move, but what next? At Lloyd Empires Moving & Delivery, we want you to be familiar with the moving process before we arrive at your home. There are many steps to a smooth, efficient move, but our experienced team has completed many successful moves in the Ottawa area and beyond. Being aware of our tried-and-true process allows for a less frustrating and virtually hassle-free experience.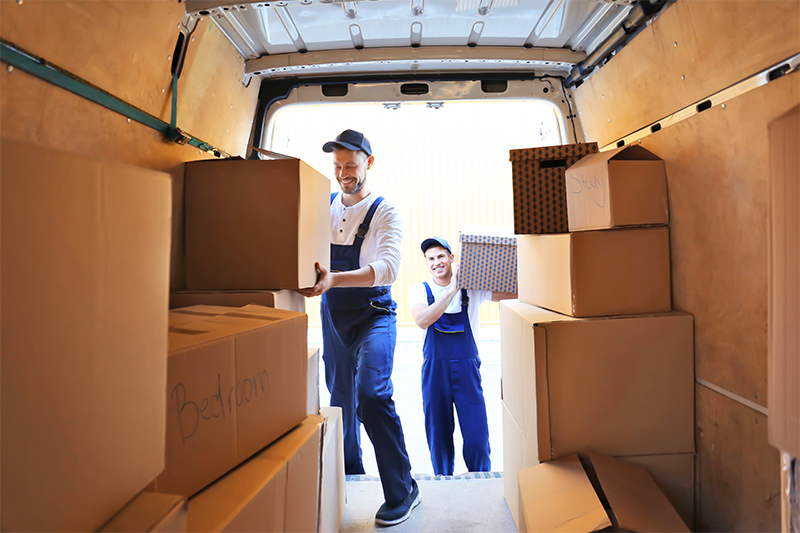 ---
Start Off on the Right Foot with a Moving Plan
All efficient, timely moves, whether local or long distance, begin with a thought-out plan. Here's where you'll want to take advantage of our free estimates for an idea of what services you wish to request. At the same time, you'll want to think about what size truck you require and how many movers will be needed to get the job done. Lloyd Empires Moving & Delivery has trucks sized 18', 24', and 26' to choose from. If you're unsure of what decision to make at any point in the planning process, ask our team of Ottawa local movers for assistance.
---
Expert Packing Services for Your Move
Packing is the next step to preparing for your upcoming move to a new Ottawa, ON home or across the country. Whatever you do, don't wait until the last minute when it comes to packing! It often takes longer than you think and sometimes involves physically strenuous work. Lloyd Empires Moving & Delivery offers quality packing services for our local and long distance clients. We'll bring all the supplies like packing tape, boxes, and bubble wrap; you'll only need to furnish your possessions. Plus, our expert packing services help conserve space in our trucks. There's nothing worse than packing everything up and realizing you have nowhere to put it. Our local and long distance movers in Ottawa will ensure that nothing of the sort happens to you!
---
What to Expect from an Experienced Loading Team
Now that everything is packed up, it's time to start the loading process. When you work with Lloyd Empires Moving & Delivery, you won't need to strain your back lifting or wake up with sore arms the next morning. Our experienced local and long distance movers take care of all aspects of loading for you, from deciding how to pack the truck with boxes to carrying your favourite sofa.
---
Know Where Your Belongings Are During the Transit Process
All your belongings are loaded onto our trucks, from your cozy bed to your home décor. Now we're ready to get on the road! Depending on the length of your move, your driver will present you with an estimated arrival time. Local moves may only take a few hours, whereas long distance moves could take weeks if you're moving far from Ottawa, ON. If you have questions about the location of your belongings at any time during transit, call Lloyd Empires Moving & Delivery for an update.
---
Delivering Your Belongings to Your New Home
We're known for home delivery at Lloyd Empires Moving & Delivery—it's even in our name! Our home delivery services are second-to-none, and our movers work hard to ensure your belongings arrive on time. We'll notify you when we're almost at your new home so you can meet us there early. Here's where your payment will be due. Our Ottawa-based team prides itself on fair and transparent pricing. You'll know the cost in advance and won't find any surprises on your bill.
---
Finishing Your Move with Unpacking Services
Once your possessions have been delivered to your new home, Lloyd Empires Moving & Delivery will never leave you out to dry. We'll unload our trucks with care and even help you unpack once everything is inside. We understand that unpacking is a tedious process, so our expert team works quickly and efficiently to help you enjoy your new home as soon as possible. Let us know if you'd like our help or would prefer to unpack on your own.
---
Begin the Journey to Your New Home with Local Movers
When you choose to partner with Lloyd Empires Moving & Delivery, we'll be with you every step of the way. You can expect prime customer service at all stages, from planning all the way through unpacking. The homeowners we work with have also come to expect organization, speed, and convenience when they use our services, and we do everything we can to deliver. Get the moving process started with a free estimate from your trusted Ottawa, ON local and long distance movers. Contact us today for more information.