Local Moves in the Ottawa Area with Lloyd Empires
Moving is a stressful time, no matter how well you plan and how far in advance you begin preparations.
But when you've found your ideal home in the perfect neighborhood, moving is also among the most exciting times in your life. Let Lloyd Empires Moving & Delivery streamline the process! We're local movers in Ottawa, ON who have moving down to a science. We specialize in everything from packing to delivery, and our teams of movers have years of experience working with homeowners and businesses needing to make a move. Our local movers can handle moves anywhere in a 160-km radius of Ottawa. Don't stress about a local move when you can call in the experts!
Local Movers in Ottawa, ON Who Streamline Your Move
Many details go into the moving process that aren't apparent from the outset. If you're trying to move across town on your own, you'll need to correctly estimate the number of boxes you'll need, along with how much room you'll need in a moving truck to fit all of your belongings. Maybe you have several fragile items—then you'll need special materials to move them. However, when you trust Lloyd Empires Moving & Delivery as your local movers in Ottawa, ON, none of that needs to be a concern.
Not only can we take care of the loading and transport process, but we can also help with the initial packing. Seeing your life packed away in boxes can be difficult, but when we bring all the packing supplies you'll need, the process is that much easier. Our team will arrive at your home with everything from dollies and floor runners to shrink wrap and tape. At Lloyd Empires Moving & Delivery, we take care of all the details!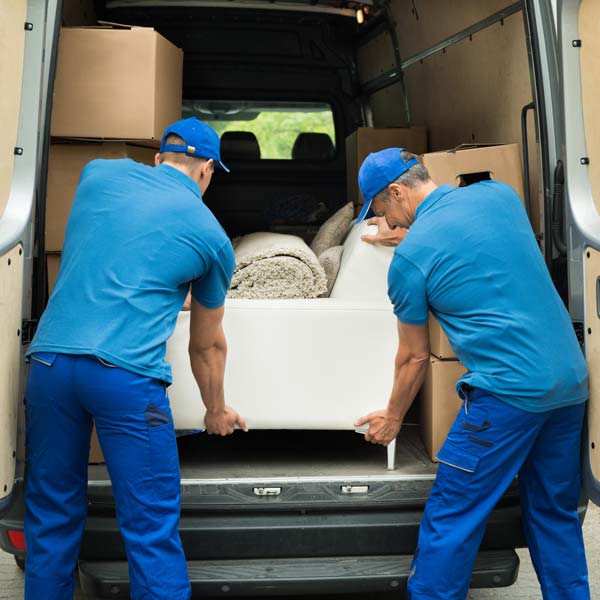 ---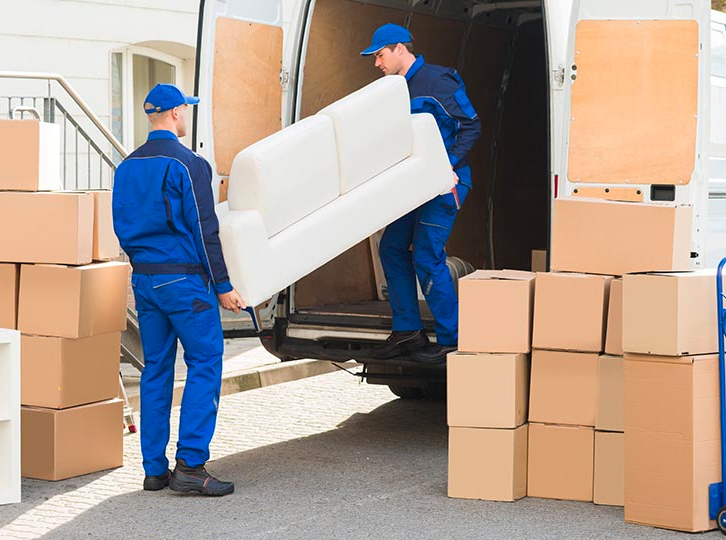 Benefits of Hiring a Professional Mover to Handle Your Local Move
Perhaps you're still convinced that you don't need an Ottawa, ON local mover, and you can complete the project yourself. While some ambitious homeowners have the resources to pull off a major move without professional help, they often lose out on several benefits of hiring Lloyd Empires Moving & Delivery. Our team of local movers is worth the extra money when you get to take advantage of the following benefits and more:
No Heavy Lifting
Have a bad back? Then you certainly don't want to be on the hook for lifting and carrying heavy boxes to and from a moving truck.
---
Convenience
Hiring a local moving company is convenient because you know where we're located, and chances are, you know someone who's already used our services. Because we've handled many local moves, we know the area well to offer you professional service with a personalized touch. Our local movers have the whole process down to a science.
Efficiency
Local movers are well-equipped to transport all your belongings at once, bulky furniture and all. You won't need to drive back and forth to transport small carloads when you opt for Lloyd Empires Moving & Delivery's services.
Less Hassle
In general, hiring professional local movers is just less stressful. You don't have to worry about our professionals backing out at the last minute, and we're experienced to pack and transport heavy and fragile items properly to avoid damages.
Premier Client Service for Local Moves
In addition to comprehensive local moving services, Lloyd Empires Moving & Delivery is also proud to offer outstanding service to our clients. Our team has built a reputation for professionalism in everything we do. That means prompt arrival times, treating your possessions with care, and delivering to your new home according to the timetable. We take the most pride in our client testimonials. Many homeowners we work with rave about our helpful local movers, as well as our efficient packing services. Our service record certainly speaks for itself!
Forget the stressful moving process—hire the professionals! At Lloyd Empires Moving & Delivery, we're local movers committed to client satisfaction and professionalism. You can count on us for everything from packing to unloading at your new Ottawa, ON home. Moving doesn't have to be nerve-wracking our Ottawa team will ensure it is a painless process.
Request a Free Estimate from Affordable Local Movers
Maybe you're convinced by all the benefits of hiring Ottawa Local Moving from Lloyd Empires Moving & Delivery, but you're still concerned about the cost. Our local movers understand that cost may be a deterrent for potential clients, and that's why we strive to offer our services at an affordable rate. We keep costs low through our efficiency, and we can provide you with a free estimate upon request. Our Ottawa local movers want to make sure our clients are aware of the costs so they can properly plan for them. If you have any concerns about your estimate, feel free to reach out to our team.