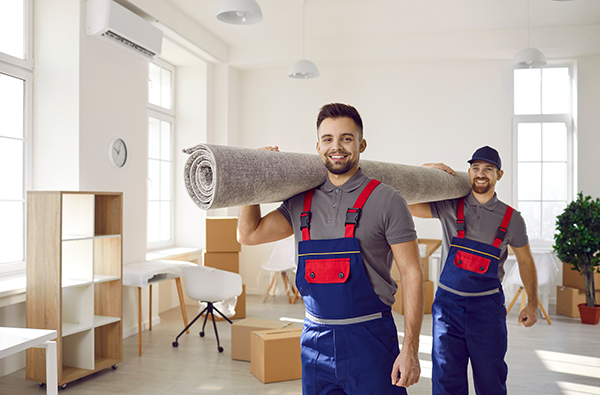 Ottawa Moving Companies Guide
Moving may be stressful for many reasons, including the time and effort required to pack and choose a reliable moving company. In Ottawa and the surrounding areas, choosing a reliable moving company might be challenging since there are so many options. But if you put in the time and effort, relocating can be a relatively stress-free experience. We hope our Ottawa moving companies guide helps you remember the crucial details of your big move. Essential factors to consider while choosing a professional moving company include:
Moving Company Registration and Certifications
Ensure that the company is accredited by the Ottawa Better Business Bureau. Since BBB members must be registered and have been in operation for at least a year, this will exclude unregistered and disreputable companies. The moving business is the second worst industry in North America for fraud, dishonesty, and scams. Therefore, choosing companies that are only BBB members will reduce the risk and the number of companies to choose from. The BBB also rates companies based on the complaints they receive and how they handle their services. The Consumer Protection Branch also provides access to the Consumer Beware List.
Moving Company with Permanent Employees
The best bet is to use a company with permanent employees, not contractors or day laborers. Since permanent employees value their jobs and can be held accountable for their actions, they are more likely to engage honestly and successfully to build their reputation. Contractors and cash laborers have no commitment to moving companies and have only a little personal information. Theft and dishonesty are most common in temporary and day jobs when background checks are impracticable and personal information is not confirmed. Therefore, working with a company that binds its workers or has employee theft protection coverage is the safest option. In addition, legitimate companies will register with the WSIB.
Moving Company Issuing Proper Documentation
A reputable moving company in Ottawa will provide a written estimate with all the necessary details, including rates, minimum charges, anticipated expenditures, surcharges, and cancellation fees. It is always vital to know about any other important information in the estimate, such as the customer's responsibilities, any limitations on liability, insurance coverage, and different payment methods.
A Moving Company That Has Liability Insurance
When engaging a company, it is essential to ensure that it provides enough protection against damage or accidents. Unfortunately, many moving companies lack sufficient cargo insurance and instead offer "protection plans." Some even claim to be completely insured while providing no cargo protection. Therefore, before engaging a moving company, you should request evidence of cargo liability insurance coverage. Moving companies in Ottawa that are adequately insured provide three kinds of coverage:
Basic: The bare minimum required by law, with $0.60 per pound of coverage.
Market value: Depreciated cash worth (7% annual loss).
Full Replacement Value: The replacement cost based on the current market value.
Moving Company Reporting and Filing Claims
Following our Ottawa moving companies guide doesn't mean everything will go according to plan. Sometimes, even the most skilled moving companies encounter situations like accidents that require a suitable and prompt response. You should ask the moving company if they have any information or paperwork that is accessible to examine it and compare it with industry standards.
Beware of Moving Companies Requesting Cash Payments
If the professional moving company just wants cash and won't take credit cards, cashier's checks, or other means of payment, there may be a problem. It's best not to put your trust in someone who only accepts cash; without a record of purchase, it's difficult to legally challenge any issues that might arise with the service.