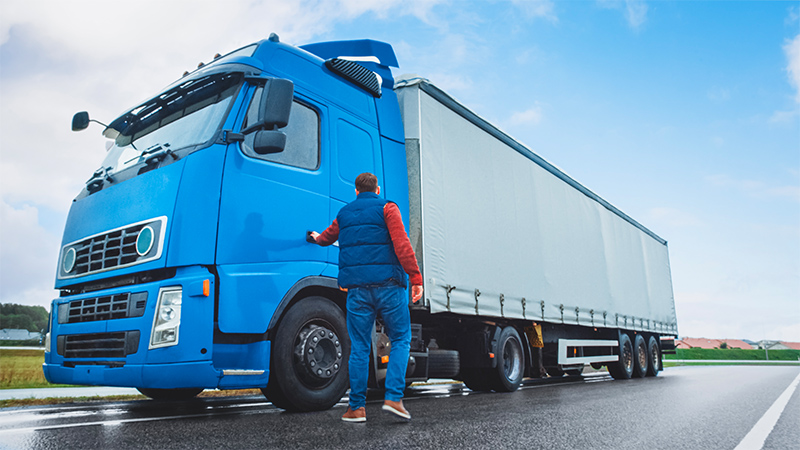 5 Reasons To Use a Long Distance Moving Company
There are many things to think about when you are moving house. Moving home can be up there with some of the most stressful times in a person's life. You fear the unknown and the complete upheaval of your life across the country. You may have decided that renting your own truck to move your home contents cross-country makes the most financial and logistical sense, but these five reasons why using long-distance movers from Ottawa are worth considering.
1. Driving a Large Unfamiliar Vehicle
Most people do not have any experience in driving an oversized vehicle and it can be a huge mistake to assume you will know how. Driving without knowledge of road positioning and blind spots in a larger vehicle is a hazard to yourself and other road users. As it is a long-distance you will be driving, you may already be stressed about navigation, so you do not want to be on edge for hours in a rented vehicle, worried about damage.
2. Damage to Belongings
Long-distance movers in Ottawa have the experience of handling bulky items and boxes, and loading and unloading in the most efficient and safe way to avoid damaging clients' belongings. You may think that your belongings are in safer hands with you, but stacking incorrectly can mean huge breakage during the long transit time.
3. Liability
Again, with damage in mind, you are solely responsible for the safe movement of your precious items to their new destination if you alone are packing, hauling and delivering them. You will not receive any compensation from the truck rental should damage occur. Hiring long-distance movers in Ottawa would mean you are covered for any breakage that might potentially happen when your items are under their care.
4. Physical Labor
You may underestimate quite how strenuous the entire process of packing, loading, driving, unloading and unpacking may be. Mentally, trying to remember the checklist of everything that a huge home move entails is very draining, with the physical aspect adding even more stress. It is easy to cause yourself quite a bad injury when maneuvering and lifting heavy items without the right equipment, training and manpower. Long-distance moving companies are equipped to do all of this with minimal risk.
5. Long Distance Movers in Ottawa Will Take Less Time
Ottawa long-distance moving teams can move your items quickly compared to how long it would take you to do it alone. A team of experienced movers would get the job done in a day or two, whilst doing it alone could take weeks or months. You will have time for the more important things, like getting your mail redirected and closing your accounts, as well as more fun social activities, like hosting a leaving party to say goodbye to your neighbors and friends.
Why You Should Consider Using a Moving Company
These five reasons to use long-distance movers from Ottawa may not have been on your radar until now, but are food for thought when planning out your relocation. You could save yourself time, upset and stress by using a long-distance crew. You would be ensuring that you and your loved ones are arriving at your new home happy and healthy, ready to delve into the excitement of getting to know your new surroundings and make new memories.
Read our post to learn more about Ottawa Moving Companies
4 New Things to Consider When Hiring a Long-Distance Moving Company in Ottawa |
Anyone might feel overwhelmed by the pressures of long-distance moving preparation. You need to notify the post office, your creditors and your service providers of your new address as soon as possible. It would help if you were also prepared for the possibility of a career or educational transition. Along with adjusting to the new surroundings, you'll have to be ready to pack up the whole house and relocate. However, if you choose reliable Long Distance Movers Ottawa, the procedure can be quick and easy.
In what way will you choose the best moving company for your requirements? Keep reading to find out how to locate a reliable moving company.
Long Distance Insurance and Licensing
It's easy to start a "moving business" or "car transport firm" with only a truck and some advertising. To prevent being ripped off by a moving company, you must verify that the business you plan to engage in is legitimate. Verifying the legitimacy of a moving company's license is straightforward. A DOT number may be found on the United States Department of Transportation website and is required if you are moving across state lines. Verify the company's insurance and licensing status, as well as whether or not they are authorized to operate, in your state's license database for an intrastate relocation.
If your belongings are damaged while in transit, you may rest assured when you know that you can easily file a claim against the company's insurance and get reimbursement.
Flexibility
The most reliable long-distance movers will be adaptable. Organizing a move is a challenging endeavor. Many variables exist, and they are subject to change at any time. For this reason, it's crucial to look for a flexible moving company. When you require their services, how far in advance do you need to schedule them? Is it easy to get in touch with them if you need to adjust your appointment time?
Look for a firm that will accommodate your alterations as necessary while continuing to place you at the forefront of their operations. You can count on them to tailor their services to your specific requirements, simplifying every step of the relocation process.
Long Distance Moving Experience and Reputation
Don't forget that numerous facets to a long-distance relocation aren't there in a local one. Long-distance relocations, those covering more than a few hundred miles, need special moving licenses, certificates, and equipment. If you choose a reliable, experienced long-distance moving company, they will be ready for the task and guide and educate you through every step.
The best way to decide which cross-country moving company to use for such a massive undertaking is to read up on their previous customers' experiences. You may learn a lot about the quality of a moving company by hearing firsthand testimonials from people who have used them in the past.
Long Distance Moving rates
Next, think about the fluctuating interest rates. When selecting a moving company, you shouldn't use prices as a first criterion. Businesses may sometimes offer unbelievable discounts, but it probably is if the deal appears too good to be true. Put off making a final decision until you have utilized the other criteria above to reduce your choices to your top three. Then, you'll be able to evaluate the various relocation quotes and make an informed decision.
Invest some time in learning about your rights as a consumer before making any significant decisions about a move. Choosing the incorrect long-distance moving company on top of all the other stress of relocating is a recipe for disaster. Fortunately, if you know what to look for, it's not hard to assess firms and make the appropriate selections depending on your unique requirements.