Skip to Content
Local and Long-Distance Moving Services in Ottawa
Whether you're moving cross-country or across town, Lloyd Empires Moving & Delivery excels at meeting your expectations. We offer moving services throughout Ottawa, ON, and Canada-wide. We know how to correctly pad, wrap and secure your belongings in our trucks so valuable furniture and your household contents make it to their destination unharmed. We offer services for local and long-distance moves, packing, home delivery, and commercial moving. Our teams all have years of experience, so we know how to adjust accordingly when unforeseen circumstances arise, to ensure your move is still completed to the highest levels of satisfaction.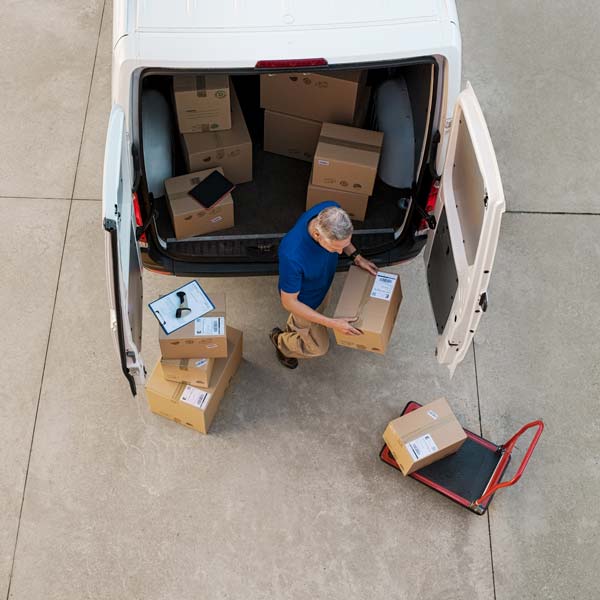 High-Quality Moving Services in Ottawa, ON and the Surrounding Area
A moving job requires not only expertise but the right tools to get the job done right. Lloyd Empires Moving & Delivery uses a variety of tools to navigate corners in your new building and efficiently move to and from each location. We have a variety of trucks, tools and equipment to accommodate your specific moving needs. To move your property safely, we use:
Durable, industrial-grade dollies
High-quality shrinkwrap
Moving blankets for maximum protection of your furniture
Floor runners to protect your home's flooring
Tools for the dismantling and reassembly of necessary furniture
And much more
We Provide a Variety of Superior Moving Services
We're flexible, adaptable, and highly experienced. Our expertise enables us to handle an array of moving services, each of which allows us to provide superior customer service. We don't just offer local moving services. We're more than that. Lloyd Empires Moving & Delivery offers moving services for:
Local Moves: Even if you bought a house or rented an apartment down the street, hiring professional movers makes the big day more comfortable to manage. We take care of the heavy lifting and keep everything safe and secure for the trip. Skip enlisting your friends and family to help you and call Lloyd Empires Moving & Delivery today.
Long Distance Moves: Long-distance moves are more involved than local moves. To keep everything safe, you need to have your furniture properly pad wrapped, packed and secure in the truck. We know how to do so, that way everything you own and cherish makes it to their destination without chips, scratches, or scuff marks. You'll also save money on truck rentals and experience zero hassle trying to fit everything into the rental truck.
Packing: Packing is the most time-consuming element of a move. Lloyd Empires Moving & Delivery wants to help. We deliver expert packing services to our customers. We can pack everything from stemware to office supplies, quickly and efficiently, allowing you to focus on other elements of your move – such as scheduling an appointment for connecting internet and finding the best schools.
Commercial: Just as with long-distance moves, commercial moving services require a deft touch. You have a lot of valuable property to transport, including computers, TVs, office chairs and desks. It's vital to pack and relocate them carefully. We know how to get the job done so you can get back to running your business.
Home Delivery: Did you recently purchase a new washing machine, dryer, bedroom set or outdoor furniture? Give Lloyd Empires Moving & Delivery a call. We'll pick up your items from the point of purchase and deliver them to your home.
We Have the Tools Needed to Provide Expert Moving Services
We're equally skilled at delivering moving services within 160 km of Ottawa (local moves) and more than 160 km from Ottawa (long-distance moves). We offer moving trucks of 18′, 24′, and 26′, while we've designed these trucks to accommodate moves of all different sizes and specifications. Most importantly, each of our movers is committed to superior customer service. We know how important your valuables are to you and your business, so our teams have the utmost respect and care when handling your belongings. Each of our services is designed to protect your home and furniture. To learn more about Lloyd Empires Moving & Delivery, contact us today.
Moving? Contact Us Today For Your Free Estimate!